Turn any room into a fully functional and comfortable bedroom. All it takes is a few seconds and you can enjoy free space or a very comfortable bed.
SAFE AND COMFORTABLE
to use
The CONCEPT PRO pull-down bed is a certified piece of furniture for the entire family. It is equipped with a number of solutions that make the bed comfortable and safe to use by all members of the household, including children.
The interiors are different. That's why the CONCEPT PRO pull-down beds are available in two versions – vertical and horizontal. Choose the one that better suits your room!
CP-04 wall bed
horizontal wall bed
215 x 159 x 46-177 cm
CP-01
vartical wall bed
155 x 217 x 46-237 cm
REST AS YOU LIKE
You can complement the vertical version of the sofa bed with a soft upholstered headrest. Not only will it make your evening watching a movie more pleasant, but above all it will take care of the comfort of your back after a day filled with duties and allow you to relax. In addition, it has one more asset – it hides a shelf in its interior, on which you can successfully put books, magazines or your phone. It is available in as many as five color versions. Gray, graphite, beige, navy blue or boucle beige? – Decide for yourself which one will grace your interior.
Set up a comfortable bed in the place where just a moment ago the children were playing, a home workout was taking place or a small party for friends was held.
You can have it all – a place for a home workout and a comfortable bed.
A comfortable bedroom or a quiet office? You no longer have to choose.
Two pull-down beds in one room mean more space to play together.
CONCEPT PRO beds are available in four trendy and versatile colours.
When designing the pull-down beds, we not only thought about their great appearance, but also aimed to make them as comfortable as traditional bedroom beds.
The metal leg is sturdy and provides stable support.
Combined with a mattress, it guarantees relaxation as comfortable as on a traditional bed.
Ensures high durability and protects the mattress from shifting.
LIGHTING
that sets the mood
Light creates the BEST AMBIENCE That is why vertical beds from the CONCEPT PRO collection can be fitted with LED lights.
Soft, diffused light acts as nightlights, creating a cosy atmosphere in the room.
The CONCEPT PRO collection has been equipped with a number of solutions to make everyday life easier!
WYGODNE PRZECHOWYWANIE
Pojemne regały z drzwiami i półkami, a nawet z praktyczna szufladą.
FUNKCJA STOP
pozwala zatrzymać łóżko w bezpiecznym momencie tylko daj punkt na półkotapczan
PRAKTYCZNA SZUFLDA
może spełnić rolę stolika nocnego

BLOKADA OTWARCIA
zabezpiecza łóżko przed nieplanowanym otwarciem
SPRĘŻYNOWY MECHANIZM
wygodne i szybkie składanie i rozkładanie
You can assemble the pull-down bed yourself. But you don't have to – our specialists will be more than happy to help you.
If you have a problem with the assembly
CALL US!
Our technical expert will advise you on how to assemble our furniture efficiently and effortlessly.
*helpline open Monday to Friday from 7:00 a.m. to 3:00 p.m.
+48 605 442 743
We suggest how to decorate interiors to make them cosy and modern, and simply live well throughout the house!
Meter by meter gives you space!
Ups...!
Wygląda na to, że dotarłeś do miejsca, które nie śniło się nawet naszym najstarszym konstruktorom! Zapraszamy Cię na naszą stronę główną, a jeżeli masz jakikolwiek problem, napisz do nas na adres: info@dignet.eu
IN THE PARTNER'S SHOWROOM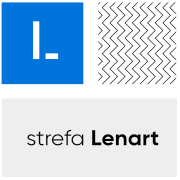 LENART ZONE
are complete, beautiful and functional interior arrangements in which we show our furniture in realistic settings.