Discover the CONCEPT JUNIOR collection and never worry about limited space again. Pull-down beds from this line are dedicated to the QUBIC and TEENFLEX collections for youth.

CONCEPT JUNIOR pull-down bed
Concept Junior is a series of pull-down beds dedicated to the collection of furniture for young people. A pull-down bed is a clever piece of furniture that allows you to transform any room into a full-size bedroom in just a few seconds. This solution is perfect for children's and teenagers' rooms with limited space.
SAFE AND COMFORTABLE
to use
The BED CONCEPT pull-down bed is certified furniture for the entire family. It is safe for children and has been designed with the comfort of the youngest members of the family in mind. The state-of-the-art pneumatic mechanism allows you to unfold and fold the bed easily and smoothly.
Practical interior shelves guarantee that you will always have your favourite books or phone close at hand.  
The interiors are different. That's why the CONCEPT JUNIOR pull-down beds are available in two versions – vertical and horizontal. Choose the one that better suits your room!
CJ-03 wall bed
horizontal wall bed
211 x 137 x 46-152 cm
CJ-01 wal bed
vertical wall bed
131x 217 x 46-228 cm
With the CONCEPT JUNIOR bed, you can easily change the role of different rooms. The same space can be a game room or study and work area during the day and a comfortable bedroom at night.
The more free space in a child's room, the better. Decide how to make the best use of it together.
Energising orange lighting will give you a boost of energy after an exhausting day.
A bedroom, a gaming room and a gym in one room? No problem!
When designing the pull-down beds, we not only thought about their great appearance, but also aimed to use their potential to furnish a small room for siblings.
The CONCEPT JUNIOR pull-down bed will give you the freedom to manage any space and more. See what makes it really special.
Combined with a mattress, it guarantees a very comfortable rest and a good night's sleep every time.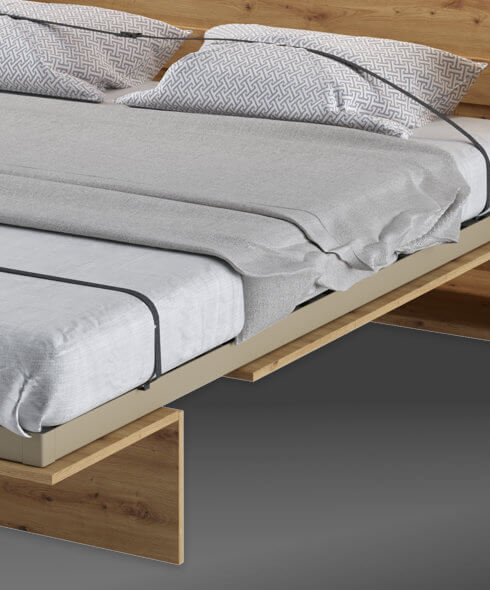 It is durable, resilient and holds the mattress in the correct position.
After folding the bed, the support integrates with the front of the furniture. It can be unfolded thanks to the push-to-open system.
at an authorized dealership
You can assemble a semi-cotton by yourself. But you don't have to, specialists will be happy to help you with it.
You have a problem with the assembly
CALL OUR SUPPORT!
Our technical expert will advise you on how to assemble our furniture efficiently and conveniently.
*infoline open Monday through Friday from 7:00 a.m. to 3:00 p.m.
+48 605 442 743
We suggest how to decorate interiors to make them cosy and modern, and simply live well throughout the house!
Meter by meter gives you space!
Ups...!
Wygląda na to, że dotarłeś do miejsca, które nie śniło się nawet naszym najstarszym konstruktorom! Zapraszamy Cię na naszą stronę główną, a jeżeli masz jakikolwiek problem, napisz do nas na adres: info@dignet.eu
IN THE PARTNER'S SHOWROOM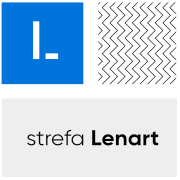 LENART ZONE
are complete, beautiful and functional interior arrangements in which we show our furniture in realistic settings.